Are you a coffee roaster or perhaps a manager of a coffee shop? Find and print the perfect type of custom stickers for your needs: an ideal way to enhance your packaging, they can be distributed to your customers or be used to decorate your coffee shop space. Ready to promote your products and make your brand shine? Let's get started!
They trust us for custom sticker printing
Coffee Coaching Club, in Berne, and Cafè Bernina, in St-Moritz,trust Stickeryeti to print their custom stickers for professionals and coffee specialists.
Coffee Coaching Club has a physical coffee shop in Bern and an online platform with a wide range of coffee products available.The young, innovative and passionate team, focused on specialty coffees, aims to create curated taste experiences. The brand uses custom stickers (very original multi-purpose stickers! ) that they put on their coffee cans as well as on the packets of coffee beans that they sell.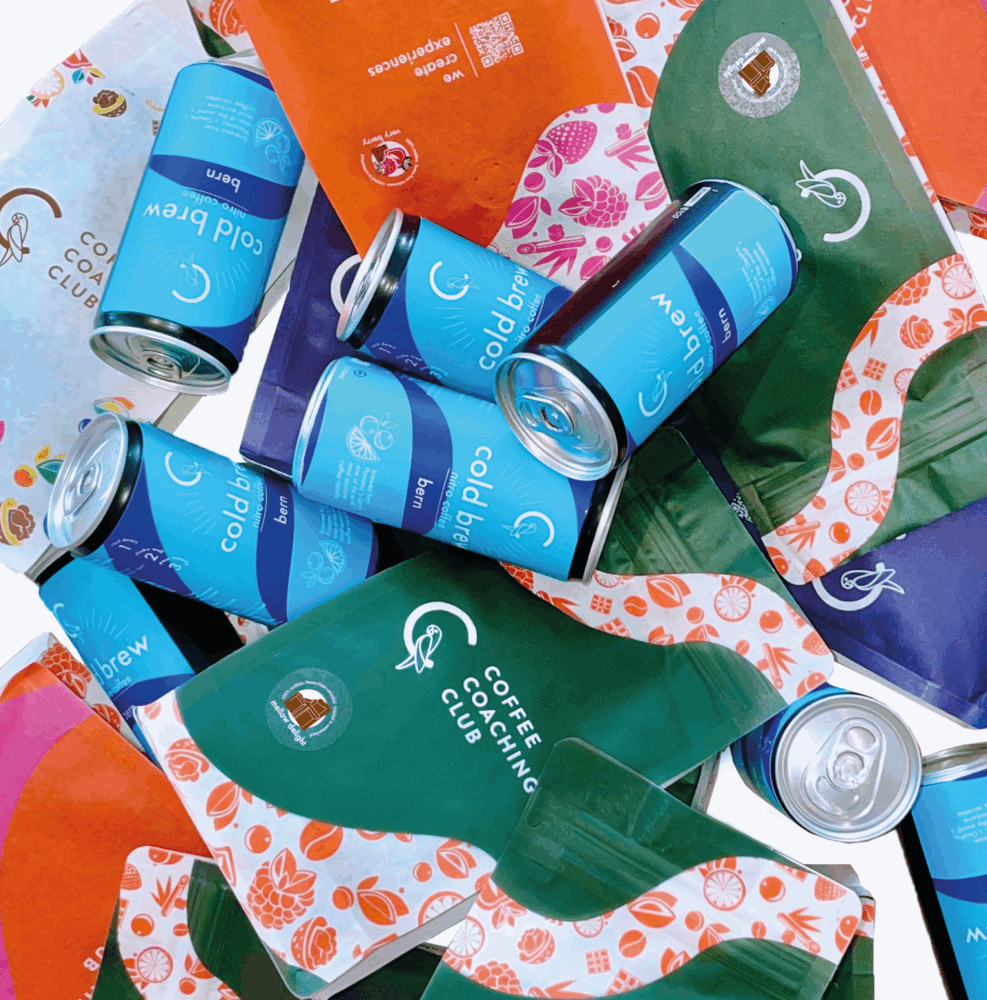 Printing your personalised stickers
Cafè Bernina is a brand specialising in coffee roasting and the company was founded in 2021 and based in St-Moritz in the Grisons. This company has a production site in Poschiavo as well as an online shop. Cafè Bernina's multi-purpose stickers are used on the various containers for coffee beans and their stickers rolls printed on a transparent background are applied to packages sold on their e-shop.
"The Stickeryeti team is very professional and reliable. We use our custom stickers as promotional material and to label our products. These custom stickers are of high quality - Yeti is the best solution for printing stickers in Switzerland", says Michele Micheli of Cafè Bernina.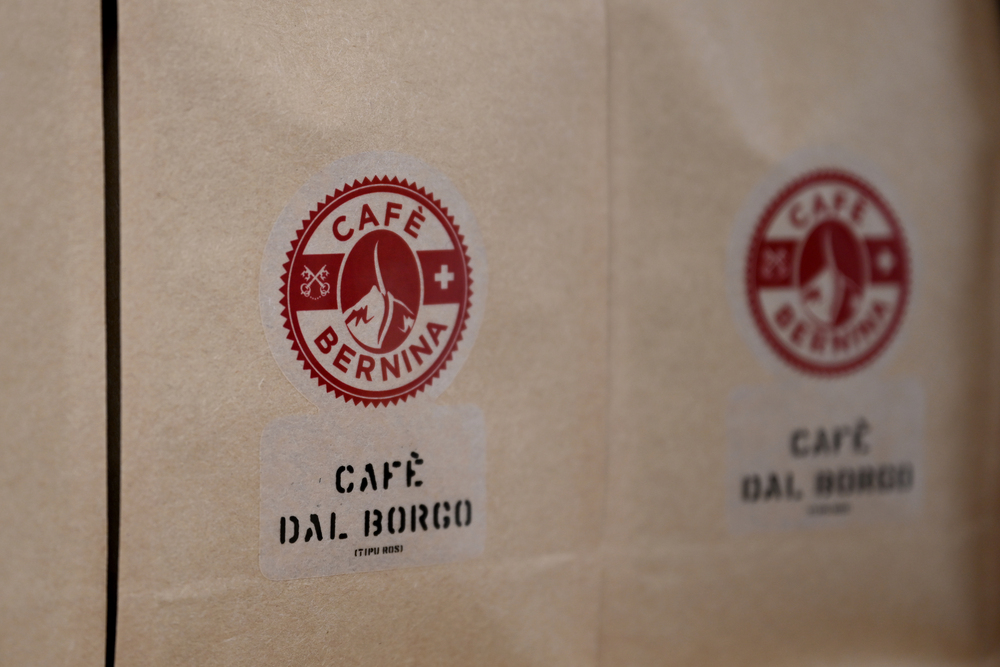 Printing stickers to personalise the labels on your products
This use is mainly for coffee professionals who sell their own products. Whether your coffee is packaged in bags, paper cartons or boxes, labeling the packaging is an aspect that should not be overlooked! By printing customised stickers, you'll have the opportunity to make your products stand out and make your brand more visible. So don't miss out on this very effective means of communication!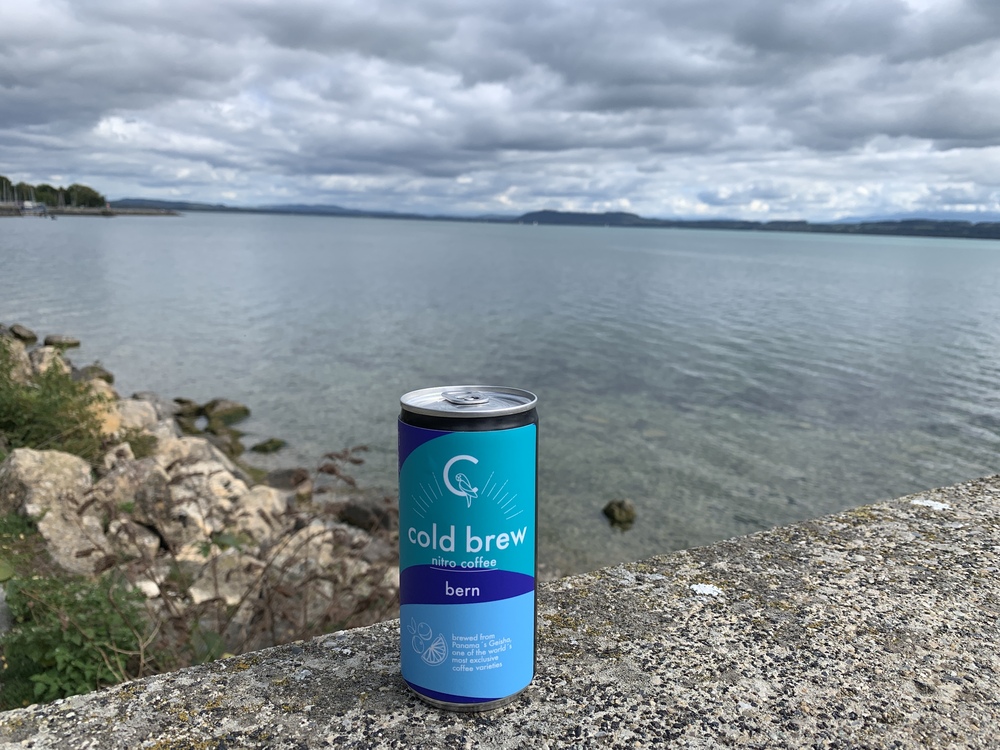 For mass labelling, you can choose label rolls that make it quick and easy to label your bottles, cans and coffee packs. These label rolls, available on opaque or clear white vinyl, are ideal for large-scale labelling. If you have a large volume of products to label, you should definitely choose label rolls!
Customised sticker printing for your customers
Coffee shops are becoming increasingly popular places where people come to work, read or just have a good time. Why not take the opportunity to print your own custom stickers and hand them out to your customers? This is a great opportunity to showcase your brand and visual identity.
We recommend you leave a few custom stickers on your counter or directly on the tables in your coffee shop ( holographic stickers are a sure-fire hit!). If you don't have a physical shop (take-away, online platform, roasting site, ...), you can also have stickers printed to add to your customers' orders. It's always a nice touch, fun and memorable!
Personalise your own trendy holographic stickers
Holographic stickers have an amazing rainbow and metallic effect that will give your custom creations an original and unique touch. Whether you want to apply them to your product packaging, hand them out to customers or decorate or signpost the inside or outside of your coffee shop, these holographic stickers are sure to catch everyone's eye!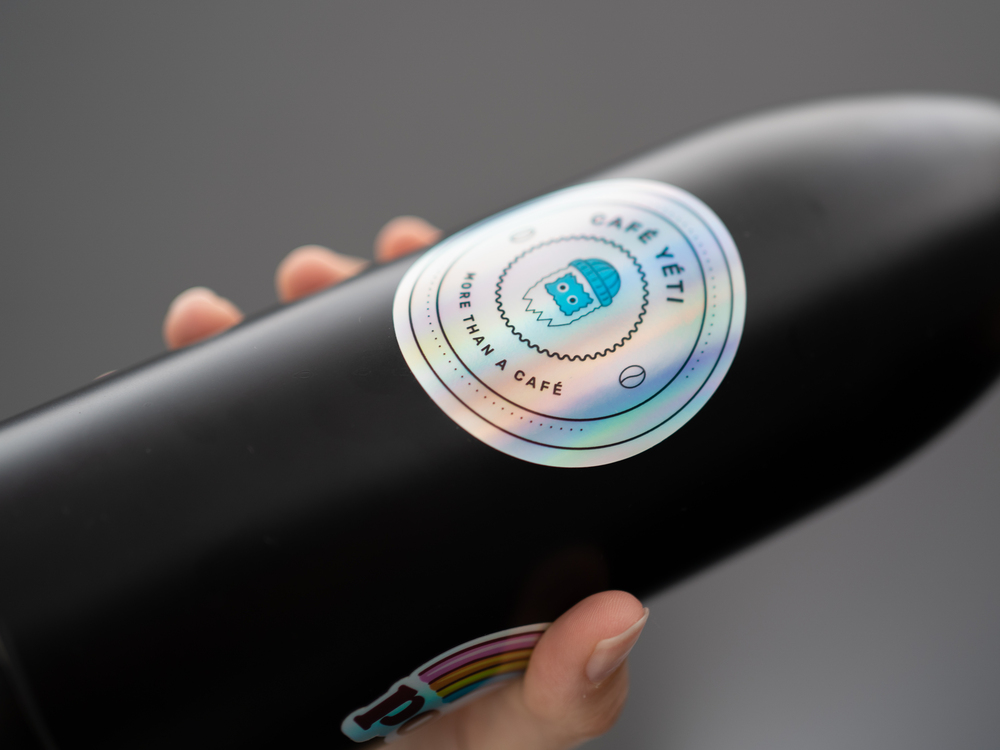 Create your holographic stickers
Print custom stickers for decoration and signage in your shop
If you have a physical space, make your café a social, cosy and inspiring place to work, meet friends or simply take a break. To create a fantastic atmosphere in your premises or to guide your customers, you can quickly and easily print your own custom stickers. There are several options available to you:


to apply to your windows. They are perfect for displaying your logo, your brand or simply to communicate a message or an illustration.


(also suitable for doors). They're ideal for signposting, decorating or communicating a message. They're made from a revolutionary repositionable material, and they leave no trace after they've been removed.

are specially designed to guide customers, decorate a space or display your brand or logo. They can be applied to smooth floors, they're durable and resistant to footsteps and washing thanks to their protective coating.